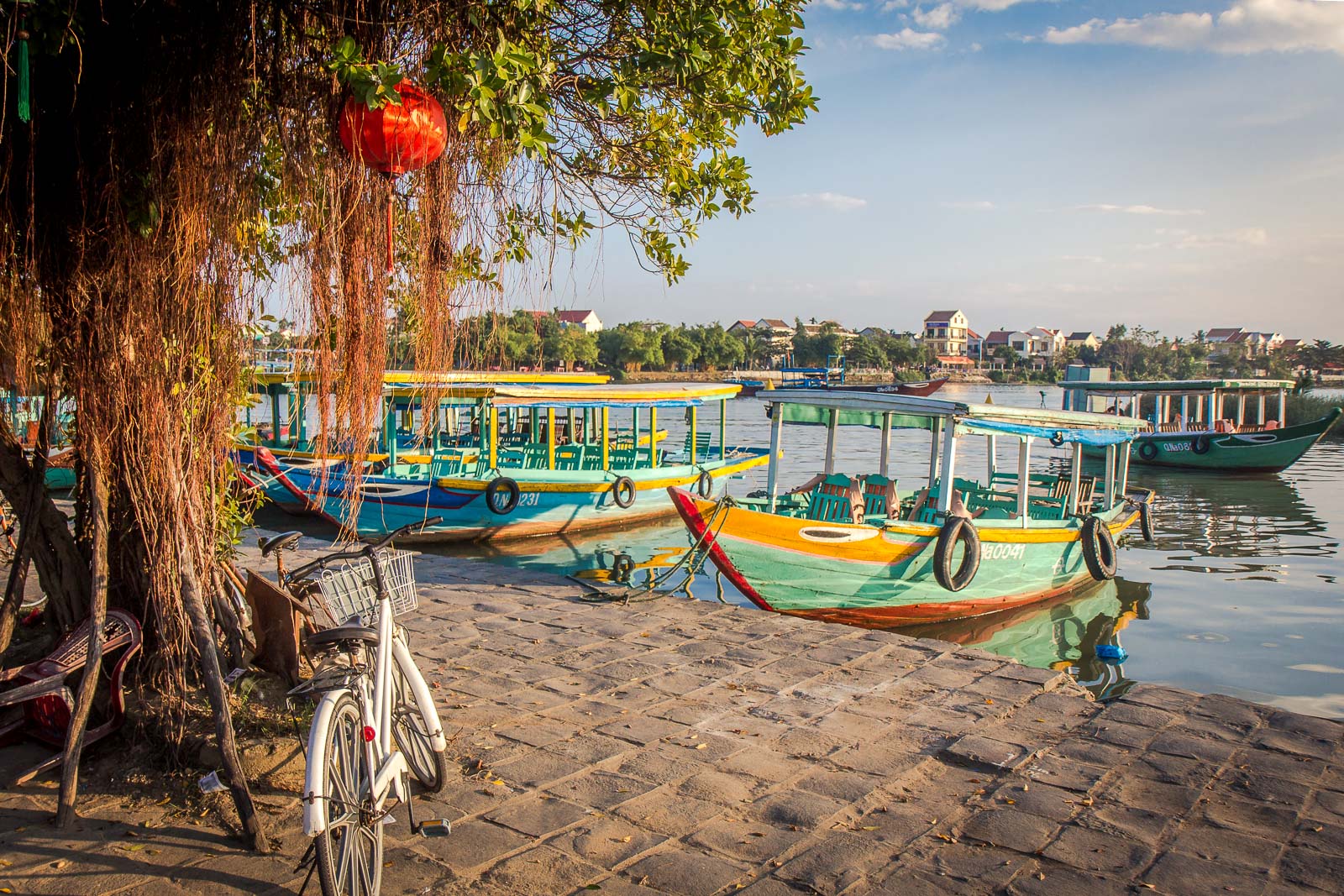 Vietnam is a country that offers a myriad of unique and diverse experiences for travelers. From bustling cities to serene natural wonders, there is something for everyone to enjoy. In this article, we will explore the best places to visit in Vietnam, categorized by cities and heritage sites. Whether you are looking for adventure, history, or relaxation, Vietnam has it all.
Cities
Vietnam's cities are vibrant and dynamic, offering a perfect blend of rich history and modernity. From Hanoi's bustling streets to Da Nang's captivating coastal attractions, let's take a closer look at some of the top cities to visit in Vietnam.
1. Ho Chi Minh City (formerly known as Saigon) is Vietnam's largest city and offers a fascinating blend of modernity and rich history. Explore iconic landmarks like the Notre Dame Cathedral, the Central Post Office, and the historic Reunification Palace. Immerse yourself in the city's never-sleeping street life and enjoy the tantalizing delights of local cuisine at the famous Ben Thanh Market.
2. Hanoi, Vietnam's capital city, is a blend of colonial heritage and Eastern delights. Explore the Old Quarter's narrow streets filled with bustling markets, traditional shops, and food stalls. Visit Hoan Kiem Lake, the Hanoi Opera House, and the Temple of Literature for a deeper insight into the city's rich history. Don't forget to experience Hanoi's vibrant nightlife on Ta Hien Street, known as the "Beer Street."
3. Da Nang is a captivating coastal city offering a delightful blend of natural beauty, cultural attractions, and modern developments. Relax on pristine beaches like My Khe and Non Nuoc, or marvel at the mesmerizing Dragon Bridge when it's illuminated at night. Take a cable car ride to Ba Na Hills for a visit to a remarkable French village replica. Don't forget to explore the charming Han Market and the Museum of Cham Sculpture.
4. Dalat, known as the "City of Eternal Spring," is a picturesque and charming destination nestled in the Central Highlands. Escape the tropical heat and enjoy the city's cool climate. Explore Xuan Huong Lake, Datanla Waterfall, and Dalat Flower Gardens for stunning natural attractions. Admire the French colonial architecture of the Old Quarter and visit the quirky Crazy House. The surrounding countryside offers opportunities for trekking, canyoning, and hiking up Lang Biang Mountain.
Heritage
Beyond the major cities, Vietnam offers a rich historical tapestry with numerous World Heritage Sites and remnants of the devastating war. Let's explore some of the best heritage sites to visit in Vietnam.
1. Hue, located on the banks of the Perfume River, was once the imperial capital of the Nguyen Dynasty. Visit the sprawling Hue Imperial Citadel, a World Heritage Site, with its stunning collection of palaces, temples, and gardens. Explore the Thien Mu Pagoda and take a boat cruise along the Perfume River to visit ornate royal tombs.
2. Hoi An, a well-preserved ancient town, offers a glimpse into Vietnam's past. Explore the narrow lanes of historic buildings, atmospheric temples, and colorful lanterns. Visit the iconic Japanese Covered Bridge and the Assembly Halls showcasing Chinese architectural influences. Experience traditional handicrafts and tailoring, and indulge in the local cuisine, especially the savory Cao Lau noodles. Don't miss a boat ride along the Thu Bon River or a trip to the nearby beach.
3. My Son is an extraordinary archaeological site that provides a glimpse into the ancient Champa civilization. Marvel at the stunning Hindu architecture and intricate stone carvings built between the 4th and 13th centuries. Take a tour to the My Son Sanctuary and explore the remnants of this once vibrant religious complex.
In conclusion, Vietnam offers a diverse range of experiences for travelers. From the bustling cities of Ho Chi Minh City and Hanoi to the serene natural beauty of Da Nang and Dalat, each city has its own unique charm. Explore the rich historical tapestry of heritage sites like Hue, Hoi An, and My Son. Whether you are seeking adventure, history, or relaxation, Vietnam has something for everyone to enjoy. Plan your trip accordingly and immerse yourself in the wonders of this beautiful country.